This tool is designed for advanced usage. You must have Pitchbook access to use the tool on your end. The platform does not access any data from Pitchbook.
Step 1: Find the search ID from the URL after you initiated a search.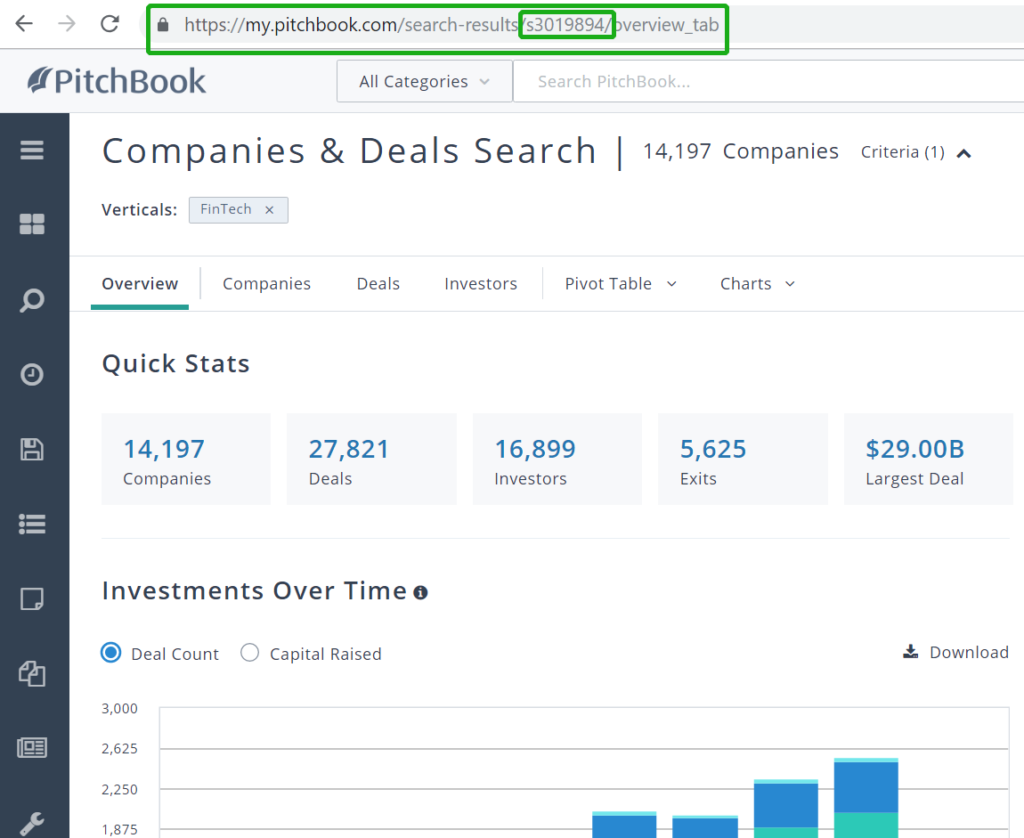 Step 2: Install the Batch Link Downloader extension for your Chrome.
Please go to the extension page to install: Batch Link Downloader
Step 3: Get the Json list and download all the Json files.
Get a list of json links from here. After you get the links, use the "Batch Link Downloader" to download all the json files. To avoid abuse of the pitchbook resources, please limit your download speed and number of pages downloaded in one time.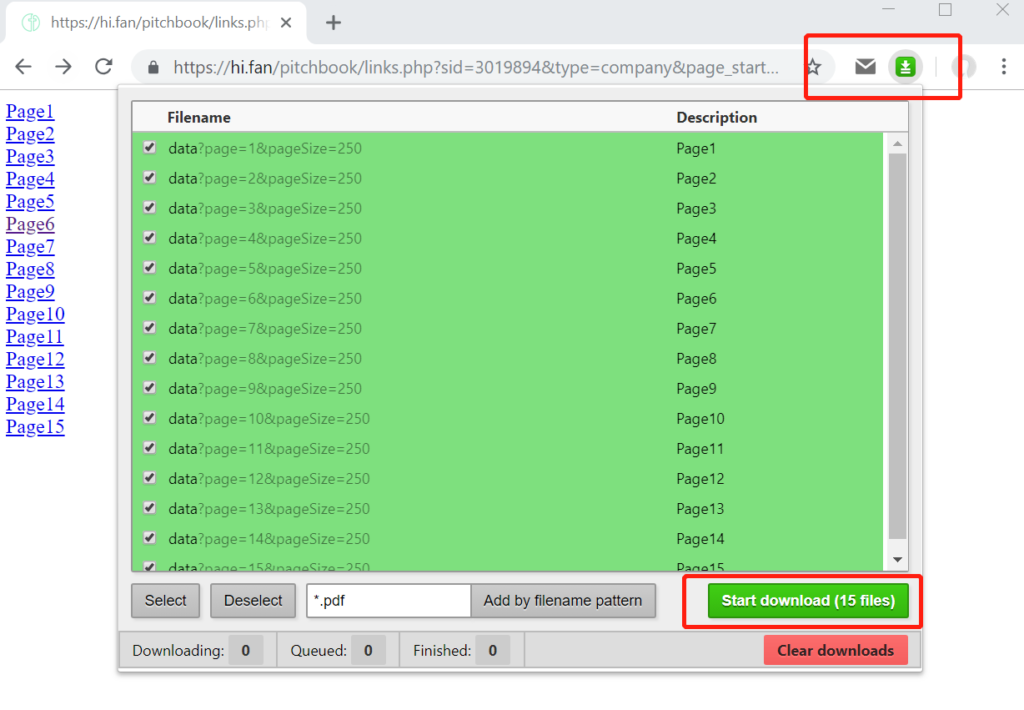 Step 4: Upload the json files you get.